Booking:
Thanks for your interest!
We present acoustic music - Bluegrass, Americana, Celtic and Old-Time bands. Our headlining acts are nationally-known touring bands, with regional and Lyons opening acts. Please visit our Past Shows page to see the perfomers that have played at High Street Concerts, to get a sense of what we're looking for. We feature bands over solo artists for our headliners.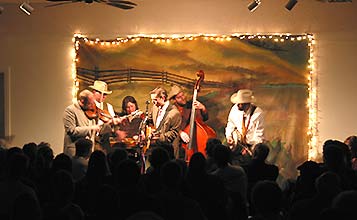 Direct all promotional material to:
High Street Concerts
PO Box 2552
Lyons, CO 80540
Please be aware that we are all volunteers at High Street Concerts, and our series has evolved to four shows a season, in the late fall-winter-early spring.
We do not hold shows in the summer months.
If you're interested in playing at a High Street Concert please email Info@HighStreetConcerts.com. We will NOT be presenting any shows in the months of May-September.