More Pretty Girls Than One.. II
Friday, May 2 - 7:30pm
$22 advance
at the Wildflower Pavilion, Planet Bluegrass Ranch, Lyons, CO
Doors 6:30pm / Show 7:30pm
We're bringing together some 45 creative Colorado women in bluegrass, folk, Celtic and Old Time music to say"Yes" to what we can all accomplish together. This historic "Colorado Women in Bluegrass" show includes Mollie O'Brien, Helen Forster, Joan Wernick, KC Groves, Cheryl Winston, Mary Huckins, Jessie Burns, Sally Truitt, Jessica Smith, Annie Sirotniak, and many, many more. Performing together in unique collaborations - duets, trios, full bluegrass bands, and - maybe if the mood feels right - together in one massive stage-filling finale jam.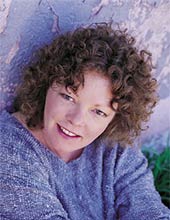 Thanks to the generous support of our partner, Planet Bluegrass – this historic event will be held in the fabulous Wildflower Pavilion at the Planet Bluegrass Ranch in Lyons! It gets better…
This gala High Street Concert is a benefit for the Lyons Community Foundation. The LCF is a field of interest fund of The Community Foundation Serving Boulder County, and its mission is to improve the quality of life, build a culture of giving, and encourage positive change for the Greater Lyons Area. Like other community foundations, the LCF raises money for the use and benefit of a particular geographical area.
Thanks to the generous donations already received since December 2007, and with funds raised by "More Pretty Girls than One … Two," the Lyons Community Foundation will be able to make approximately $5,000 of grants available this summer to benefit the arts, education, environment, civic affairs, human services, and basic needs in the Greater Lyons Area.
Mollie O'Brien told us, "I'm really happy to be part of such a wonderful show. It's going to be a lot of fun to get together, and at the same time to benefit the community of Lyons, especially in a way to help kids and the environment."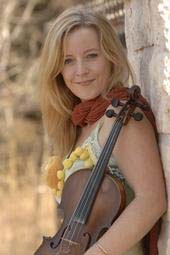 Together, with the creativity and music of Colorado Women in Bluegrass, we have the opportunity make a big difference in the lives of others…all while taking part in an amazing night of music!
You may remember our first More Pretty Girls than One, held in May of 2005 at Rogers Hall. Don't even get us started on the attendance inside the Rogers Hall, and the people in the street, and next to the hall, and ... we'll just say "SOLD-OUT!"
It gives us chills to imagine what's going to happen on May 2, 2008 at the Wildflower Pavilion! Here are some cherished memories from that first night, including a special video commemorating some of the evening's magic.We'll see you on May 2...
Tickets
Tickets are almost all gone. All online tickets - available through Planet Bluegrass - are now sold-out, but there may still be a few tickets available in-person at the Stone Cup in Lyons (303) 823-2345. Get 'em while you can...